Career Pakistan staff and advisors consist of the following principal team-members.
Haider Qazilbash is a graduate of University of Pennsylvania's Wharton School of Business in Philadelphia, USA. His experience includes over 10 years work at the UN and NatWest-ICA. For more than 5 years, his work at the United Nations Industrial Development Organization (UNIDO) included development of strategy; and design, operation, and programming of activities. At Career Pakistan, Haider Qazilbash is responsible for program strategy and operations.
Donya Aziz worked as Member of the National Assembly of Pakistan, which is a part of Pakistan's parliament, for about 10 years. Earlier she worked for various international and foreign organizations, such as USAID, in areas related to Pakistan's development. She holds a medical doctor degree, and has undertaken research in the US. Donya Aziz's core strengths are undertaking advocacy and creating strategic partnerships and alliances. She advises on business development and resource mobilization for Career Pakistan.
Azhar Basit holds MSE and BSE degrees in Electrical Engineering from the University of Pennsylvania, Philadelphia, USA. He has more than 10 years of IT work experience with various US-based Fortune 500 companies in different verticals -- such as real estate, telecommunications, finance, insurance, and e-commerce. Azhar Basit directs information and knowledge management for Career Pakistan.
Osman Niazi is a graduate of University of Pennsylvania's Wharton School of Business. In addition, he holds MS and BS degrees in Computer Science from University of Pennsylvania. His experience includes a unique combination of work in Finance, Business, and IT. Before working on various ventures in Pakistan, he worked in the US for Goldman Sachs and Co for its Fixed Income Research Department. Osman Niazi overseas financial planning and management for Career Pakistan.
Aisha Ommaya is a BSc in International Relations from the London School of Economics, UK. Besides English, she is fluent in French and Spanish; and has a French Baccalaureate (OIB) from the French International School in Maryland, USA. Her experience has ranged from researching for the BBC in Washington DC to undertaking the lead female performance role for the Phantom of the Opera play in Islamabad. Aisha Ommaya's core strengths are communication, operations, and organizing in rapidly changing environments. At Career Pakistan, Aisha Ommaya leads identification and participation of diverse stakeholders to achieve program goals.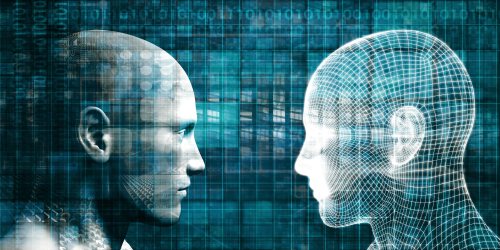 Furthermore, Career Pakistan derives its core strength from the following full-time staff members dedicated to headhunting (executive search).
| | |
| --- | --- |
| Arisha Ghaffar | Maheera Naveed |
| Asma Mumtaz | Saira Zaheer |
| Ayesha Shahid | Sameen Shahid |
| Ayesha Sayed | Sara Said Qazilbash |
| Fahad Jamil | Shafaq Ashraf |
| Fariha Zafar | Shahzad Khan |
| Fatima Rafiq Khan | Sharjeel Ahmad |
| Jawad Hussain | Sumreen Safdar |
| Kanwal Zahra | Sundus Asif |
| M Mumtaz | Talal Malik |
| M Naeem | Urooj Tariq |
| M Umair Khan | Yasser Qayum |
Search Experience
We search "live" for candidates by utilizing the headhunting capabilities of some of our 30+ regular staff members, and a few hundred industry-specific search consultants. All have relevant search experience – in terms of each position's sector, organization type, function, seniority, and complexity.