Headhunter (Executive Search) Services
We are a part of the Career World Group and provide worldwide headhunting. Our clients include 150+ multinational and prestigious organizations in 20+ countries.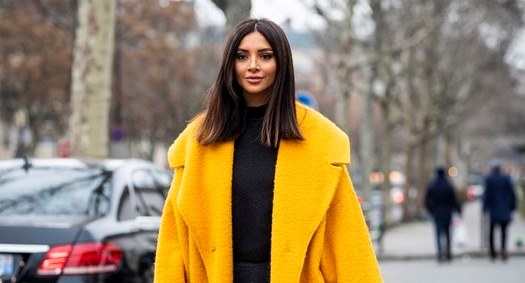 Sample List of Clients
Telecom, FMCG, Pharma, Development Sector
Real Estate, Hotels, Airline
IT, Engineering, Chemical, Education, Health
Oil and Gas, IPP, Food, Sugar, Textile
Commercial Banking, Microfinance Banking
Sample List of Clients
| | |
| --- | --- |
| Telecom Operator | Telenor, Mobilink (VimpelCom), Ufone (Etisalat), Warid (Abu Dhabi Group), Zong (China Mobile), PTCL (Etisalat) |
| FMCG | Coca-Cola, British American Tobacco (Pakistan Tobacco Company), PepsiCo, Khyber Tobbaco, Z & J Hygienic Products, Zulfiqar Industries Limited, English Biscuit Manufacturers |
| Pharma | Reckitt Benkiser, Novartis Pharmaceuticals, Merck, GlaxoSmithKline, Pharmagen Limited, Himont Group, Highnoon Laboratories |
| Development Sector | United Nations Development Program (UNDP), USAID, British Council, Oxfam, World Vision, ActionAid, Search for Common Ground, Hashoo Foundation, Developments In Literacy, Pakistan Poverty Alleviation Fund, Chemonics International, Pakistan Peace Collective |
| Real-Estate Development | Emaar, Al Ghurair-Giga, Damac UAE, Al Khonji Group Oman, Burhan International Construction Company Kuwait |
| Hotels | Serena Hotels (a member of The Leading Hotels of the World), Marriott (Hashoo Group), Pearl Continental Hotels (Hashoo Group), Hotel One (Hashoo Group), Kuch Khaas, Margala Hotel |
| Airlines | Airblue |
| Media | Moby Group Afghanistan and UAE (News Corp) |
| IT | Teradata, LMKT, Openet Malaysia, 3SC Technologies UAE, BiFringence Saudi Arabia, Qubit Digital Limited UK, Enabling Technologies, Quartics, 4M Wireless, Netsolace, Neotic Technologies, Propertyfinder.ae UAE, VenExel Technologies, Trivor, Kalsoft, Interactive Group, Votel Solutions, Makkays, Convo, Schon Group, Teamsun, Biome Analytics, Trillium Information Security Systems, Pakistan MNP Database Limited, Croem |
| Engineering | Descon Pakistan and Middle East, Olayan Descon Saudi Arabia |
| Chemical | AkzoNobel (formerly ICI) |
| Education | Beaconhouse, Mohammad Ali Jinnah University, Habib University, Concordia Colleges, Smart Brain, International School of Education (Samson Group), Pak American School and College (Samson Group), Roots, The Educators |
| Health | Shifa International Hospital, Kulsum International Hospital, Mukhtar A Sheikh Memorial Welfare Hospital, HealthOne |
| Oil and Gas | SHV Energy, Schlumberger, Step Oiltools, Vision Energy Services Kazakhstan |
| Independent Power Producer (IPP) | Uch Power (GDF Suez), K-Electric Limited, Fatima Energy |
| Food Franchise | Edible Arrangements UAE and Pakistan |
| Sugar | Al Nouran Holding Egypt, Fatima Sugar Mills |
| Textile | Fatima Textile Mills, Saif Textile Mills, Style Textiles |
| Commercial Banking | Bank Alfalah (Abu Dhabi Group), NIB Bank (Temesek Holdings), Afghan United Bank, Afghan International Bank, Afghanistan Commercial Bank Afghanistan, Azizi Bank Afghanistan, International Development Bank Iraq, Bakhtar Bank Afghanistan, First Women Bank |
| Microfinance Banking | Aga Khan Agency for Microfinance (AKAM) Switzerland, FINCA Microfinance Bank Afghanistan, First Microfinance Bank Afghanistan, First Microfinance Bank Pakistan, Khushhali Bank, Waseela Bank (VimpelCom), FINCA Microfinance Bank Pakistan, U Microfinance Bank (Etisalat), NRSP Microfinance Bank, Advans Pakistan Microfinance Bank |
See More Clients
Explore Career Pakistan - Worldwide Headhunting
Why Career Pakistan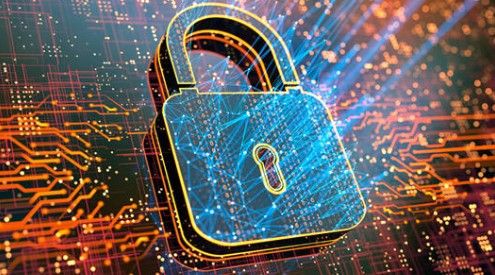 We say "no" to any other type of work
Career Pakistan has a single focus: Headhunting. This strategic focus has made us generally recognized as the best in what we do.